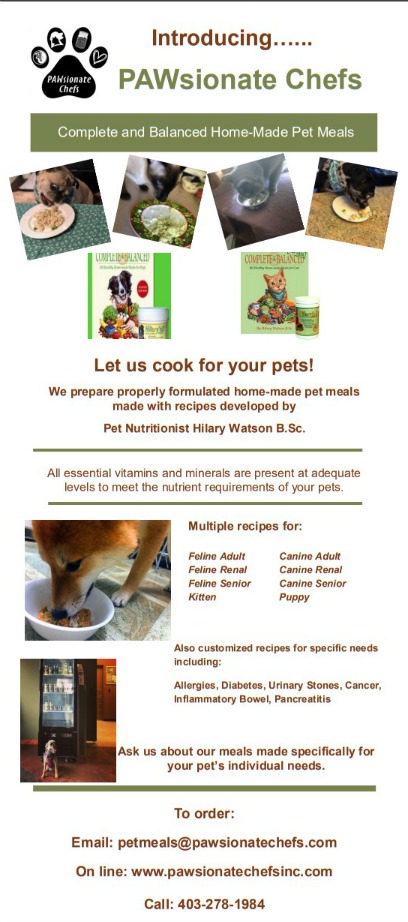 Have you ever considered home-cooking for your pets? Dr Schell strongly believes in home-cooking meals for pets, as long as it's done in a way that keeps the food nutritionally balanced. There is now an option available that lets someone else do the cooking for you and your pet!
Dr Schell's new company is PAWsionate Chefs, and they will home-cook for you! Recipes are prepared & formulated using Hilary's Blend Complete and Balanced Supplement.
Interested in learning more? Visit PAWsionate Chefs or find them on FaceBook to contact or place an order today!