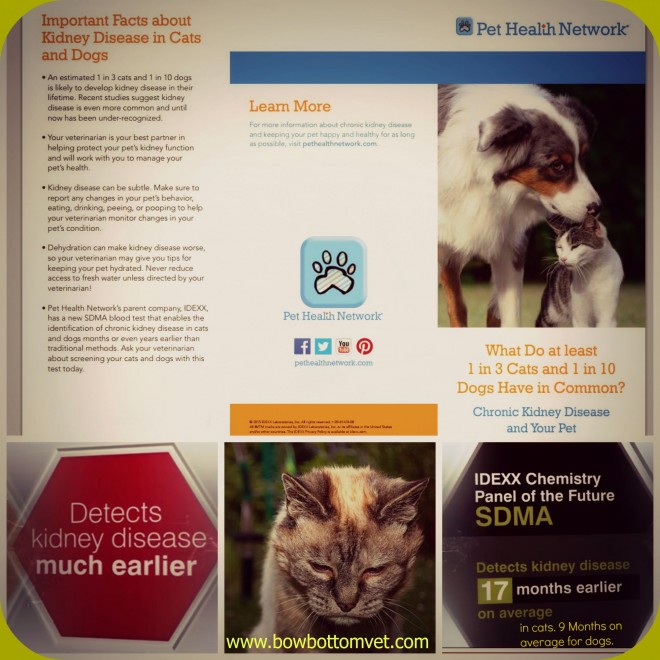 SDMA & the Importance of Early Kidney Disease Detection
We are excited to announce a new blood test developed to help diagnose Chronic Kidney Disease (CKD) earlier! It measures the value of SDMA (Symmetric dimethyl arginine), an amino acid related to kidney function. It is unaffected by patient weight loss making it a more reliable and accurate indicator of CKD, as this is one of the symptoms of CKD and many others illnesses. Most importantly this new test can help us diagnose CKD months if not years earlier, so we can intervene sooner and help you and your pet have more time together. Studies show that 

1 in 3 cats and 1 in 10 dogs

 are affected by Chronic Kidney Disease.  We can now diagnose CKD with only 25-40% loss of kidney function, previously we could not detect CKD until 75% of the kidneys had lost their function. This test will make a big difference!
SDMA is now available at Bow Bottom Veterinary Hospital and is included with every blood panel that we run, including our Pre-anesthesia blood screens.
Got questions? Feel free to ask us via email: [email protected] or call us at 403-278-1984.