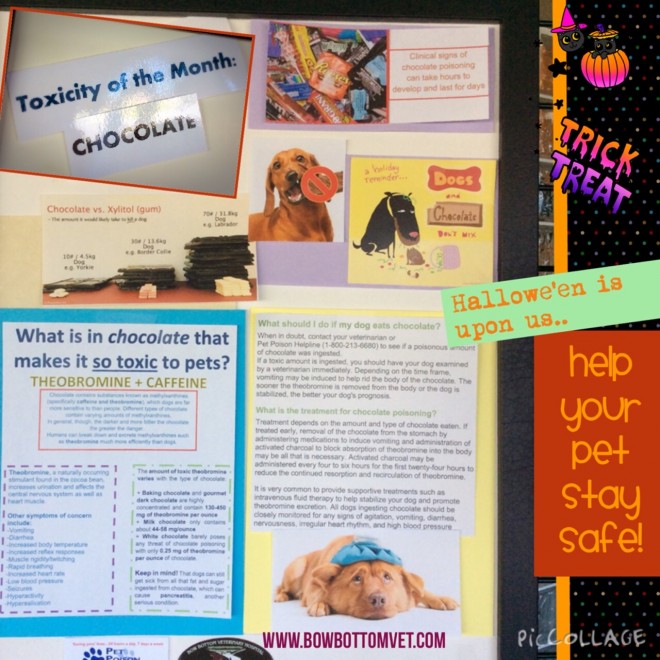 We are getting closer to the holiday side of the year where many of our pets have a greater chance at accessing foods or products that are dangerous to them. At Bow Bottom Veterinary Hospital, we are going to start focusing on one toxicity each month to highlight specific concerns and doses of toxicity.
This month we are focusing on
chocolate

! Very fitting for October because Halloween is just around about here. Not only is chocolate toxic for pets, but the fat content and sugar can also contribute to other serious conditions, such as pancreatitis.
There are also varying levels of toxic ingredients, depending on the type of chocolate.
Learn more

here

! 
Planning a visit down to Bow Bottom Veterinary Hospital soon? Come check out our new awareness board located in our dog lounge area! Educate and get the facts!